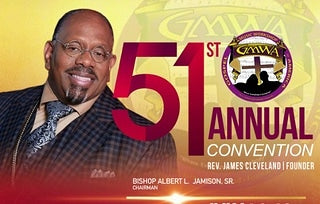 51ST Annual Convention Digital Download Card
This card is packed with all of the excitement of GMWA.
Daily Bread speakers/ preachers: Karen Clark Sheard, Jasper Williams, Johnathan Hannah, John Adolph, Todd Hall, Paul Morton, Forbes
Daily Prayer, Praise and Worship, Nightly Musicals 100+ choirs, Communion Service, New Music Seminar, New Artist Showcase, Youth Showcase, C.A.D. Showcase, Urban Soul Cafe, Alliance presentations, Convocation
You have 2 years to download audio files to your device.