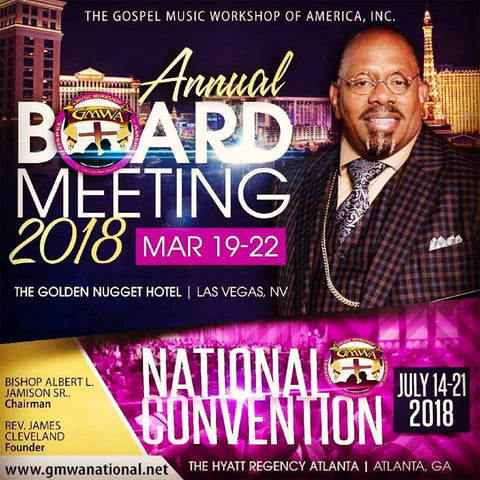 2018 GMWA Board Meeting 2018 Digital download Card
The Digital Download Card allows you to listen or download each service one time to any device.  Ipad and Iphone users will need to download to Itunes.  You have one year or until March2019 to download or listen to content.  
Download digital content of all GMWA Board Meeting sessions and musicals. After purchase, CMEtv will email or text you the download code.  
The following events are available on the download card:
Bishop John Guns and Bishop Larry Trotter Leadership
Tuesday, Wednesday, and Thursday Night Musicals
James Cleveland Reherasal
General Assembly